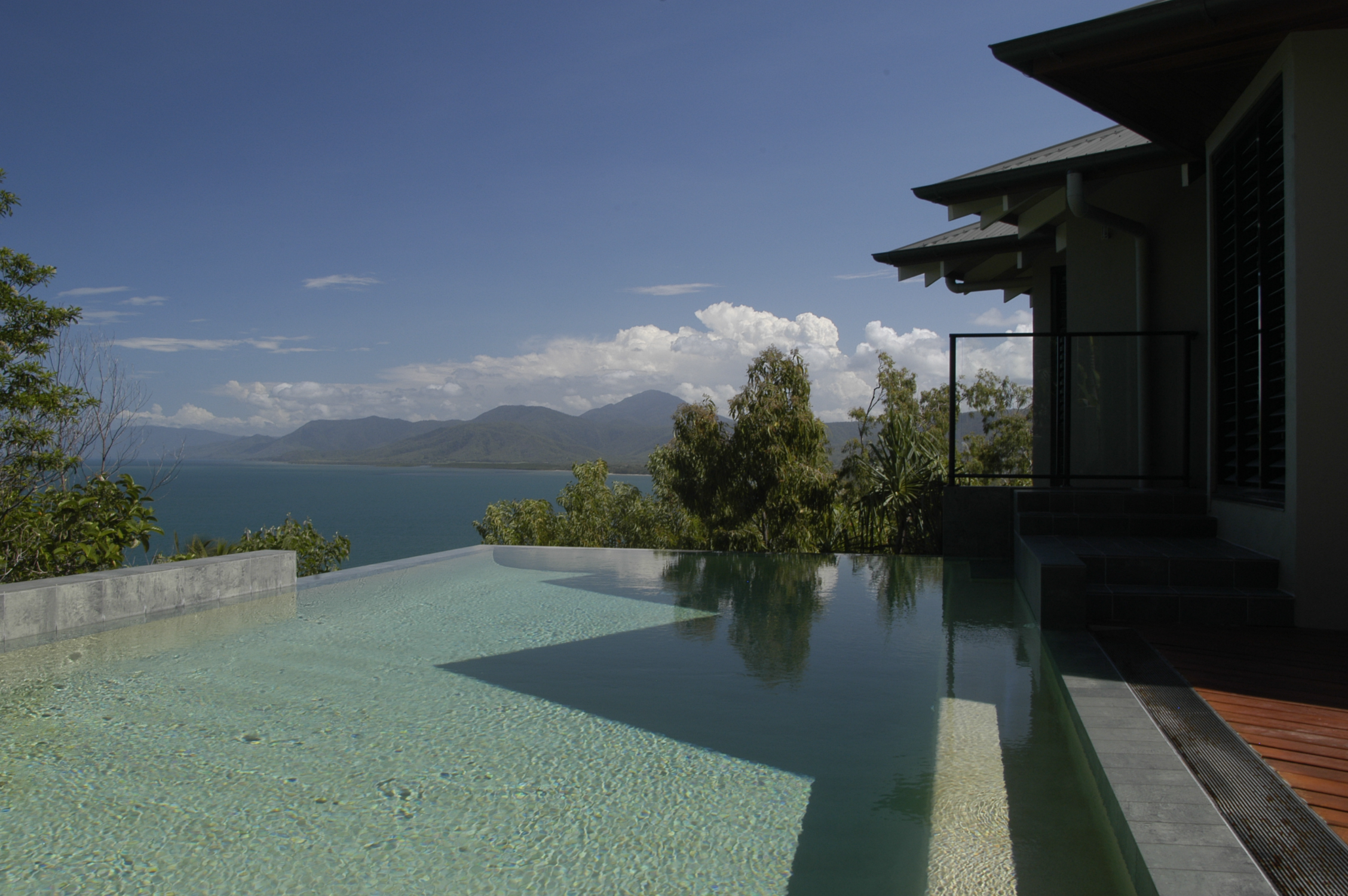 Island Point Residence
Island Point Residence is sighted on many levels, using each space to present an opportunity for a view without compromising privacy. Two main 'tree house' like volumes and an outdoor with a multitude of spaces and uses are the main themes for the composition of the residence.
The main entrance draws the visitor past the best of the garden and the pool to a timber walkway giving subtle glimpses of the view. It is impossible to not stop and gaze. The outdoors offers both the possibility of retreat in an inward looking court and the more open and extroversive pool area. The pool area overflows with a wet edge towards Four Mile Beach extending the eye towards this view.
The simple 'U' form of the house, which embraces a large Pandanus tree, is reinforced by the large expanses of controlled window elements, either louvres of glass or wood which make up the majority of external walls to the extremities of the 'U'.
Muted greys and greens, the palette of colour chosen from the main elements of rock and vegetation, are highlighted by a splash of colour in the central courtyard to reflect the floral tropical splendour of Far North Queensland. These colours integrate the residence within the treed backdrop of the hill overlooking Port Douglas township.