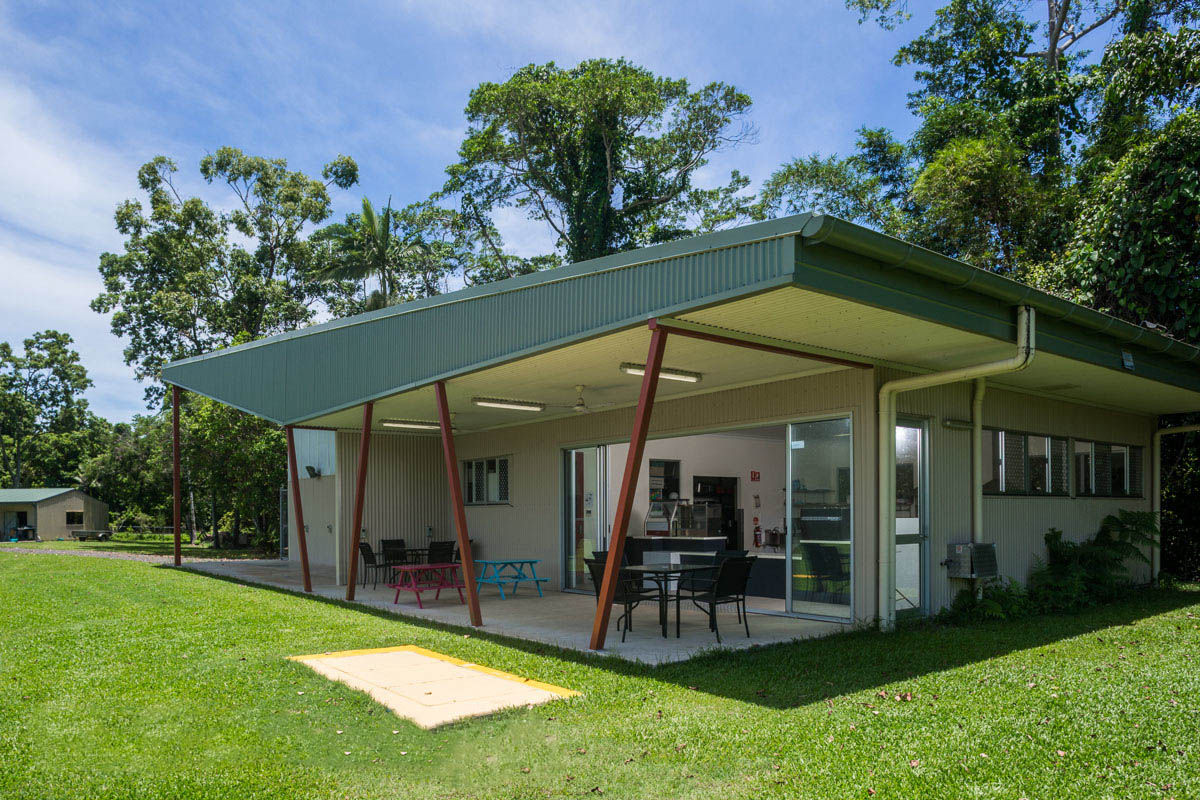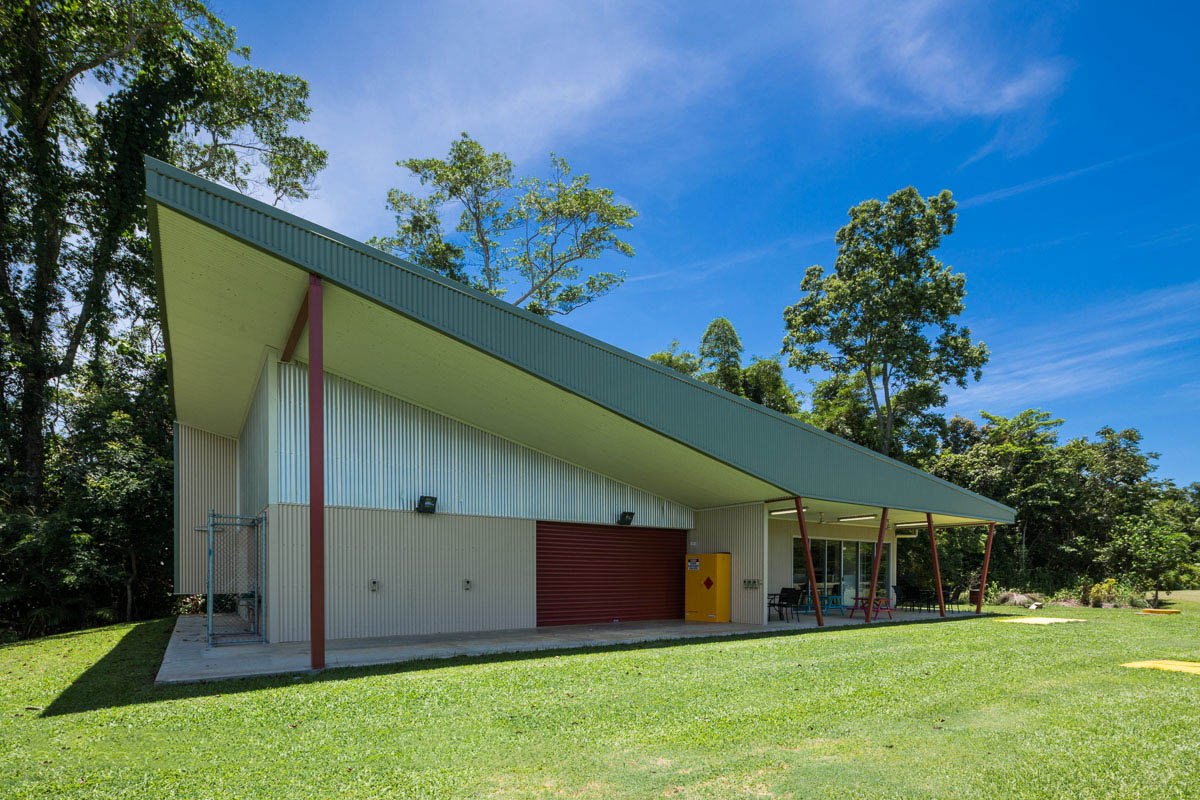 Radiant Life College
Radiant Life College, Innisfail FNQ is school to 84 students, 81 of whom are Indigenous. The new trade training centre for Radiant Life College is a facility in which students may be administered training in the following faculties: Hospitality, Manual and Industrial Arts – through an expansive workshop – and an additional café. The café supports the school's ambition to provide breakfast and lunch for students, thus providing a certificate education environment.
The building works seamlessly with its tropical situation. The angular, skillion roof is best suited to the tropical climate for its ability to efficiently manage Innisfail's consistent rainfall whilst providing large open covered areas. The use of corrugated iron is consistent with the industrial shed use. This roof structure encourages natural ventilation, as neither the kitchen nor workshops are air-conditioned. Ample storage also benefits the school. The outdoor areas make the best of space outside the building.