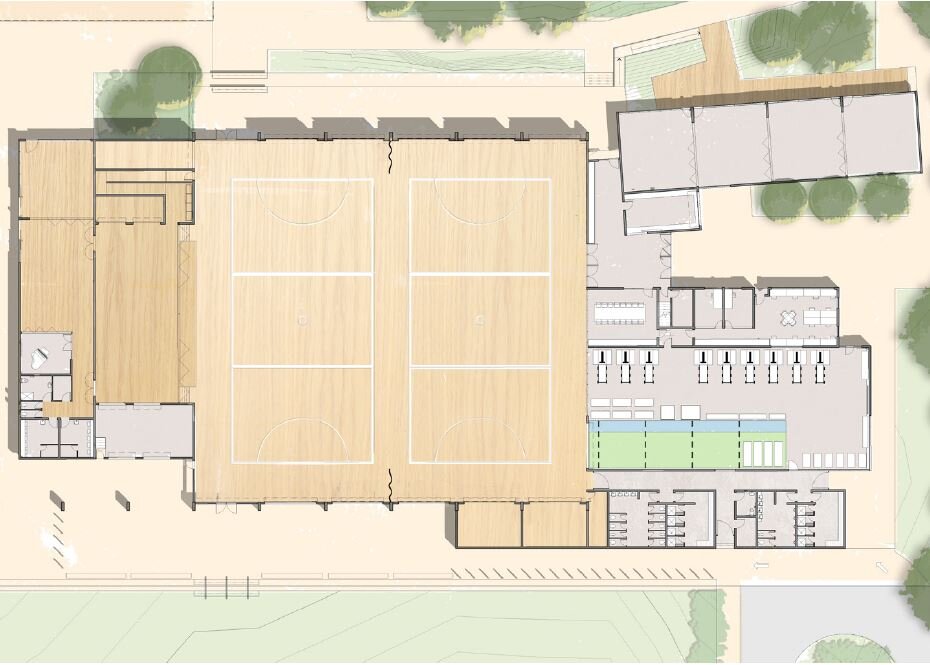 Smithfield State High School Multipurpose Hall and Master Plan
One of the three major school projects awarded to TPG Architects in 2019 by the Department of Education was the design of a multi-purpose hall for the school under the state government's Renewing Our Schools Program. The need for a masterplan arose during stakeholder discussion regarding positioning this significant piece of infrastructure and how the school will accommodate the immediate growth of the precinct over the next 5-10 years.
The master plan sets out a vision for the school that reflects its teaching and learning ambitions for decades to come. Aspirations of the master plan include a new two-level admin building to create a more prominent arrival point, new learning spaces, covered pedestrian links and more shaded outdoor seating and breakout spaces.
The multipurpose hall project, conceived as a 'Centre for Athlete Development and Performing Arts' (CADPA), will feature dedicated learning spaces and an expansive auditorium designed to facilitate students' preparation and transition to sports science programs at James Cook University.